I use a Glo line as my personal line. The day before I headed for Accra, Ghana, I had called Glo customer care to explain my trip and ask specific questions. I was assured that my line would lock on to Glo Ghana once I arrived. At worst, all I would be required to do is reboot my phone for it to happen. I would be able to do voice calls and SMS at roaming rates, but I would be unable to do mobile internet.
Always Travel With A BackUp SIM
Anyway, since the phone I was using at the time, the Nokia X, is a dual-SIM phone, I popped in an old, mostly unused MTN SIM of mine into it alongside my Glo line. It turned out that was a smart move. On arrival at Accra airport, I switched back on my phone – and it promptly locked on to the MTN Ghana network. I tried both manual and automatic searches for Glo Ghana, and though the X always found it, the line would just not lock on to it.
I needed to call the organisers for transportation from the airport to the hotel. But while I had loaded airtime on the Glo SIM back in Lagos, the balance on the MTN line was next to zero. As such, my first order of business on arrival at Accra was to change some Naira to Cedi and then go purchase MTN airtime. There were helpful cab men at the airport, and this was done in a few minutes.
MTN Mobile Internet Too
As soon as I had airtime on the MTN line, it also locked on to mobile internet, and I was once again connected to the world. Of course, I knew that I was roaming – meaning that the tariffs would be higher and could burn holes in my pocket quickly.
What I did was turn off auto synchronisation of my mails. My most essential need was messaging, and that was what I used for the most part.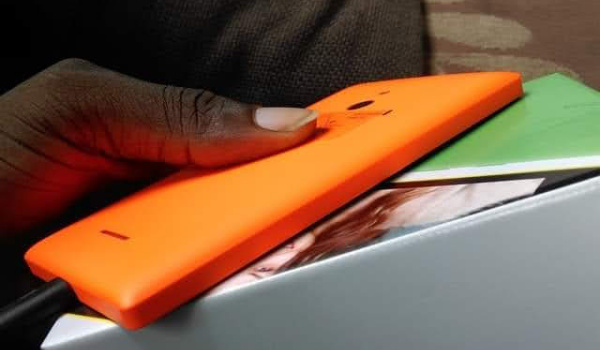 WiFi, No-Fi
I had been looking forward to using WiFi at the conference venue, but it was unusable. I got the login details, but no-one could make it work. Later at my lodgings – a different hotel – the WiFi there too disappointed. This time, however, I got the explanation that the WiFi was fine, but Windows 8 had connectivity issues. Well, my laptop is Windows 8.
Have I ever ranted about how much I hate Windows 8? Freaking piece of shitty software. From the silly dual interface to horrible connectivity issues, I think Windows XP is a much better OS – and I might just go back to that. Crappy pile of dung, Windows 8 is. Have you ever tried to send a file from a Windows 8 PC to another device via Bluetooth? You keep right clicking up to 4 or 5 times to get it to finally send the file.
Anyway, I didn't get much done online during my roughly 36 hours of stay in Accra. Mobile internet isn't something that you want to use for heavy duty work during roaming.
Nokia X. Power Bank?
A CEO at the conference was intrigued by the Nokia X. He examined it a bit and asked about it, including the price. His conclusion was that the bright green colour was too playful for him and so he would pick a different colour, but that the X looked more expensive than it really is. I had seen the X in black during the launch event. At the Nokia stand at the conference, I also saw it in white – and fell in love with that.
While the battery life of the X was adequate (not exemplary), I regret not taking along a power bank on the trip. How does a mobile guru travel without a power bank? Bad idea. If you are travelling, be sure to take a fully charged power bank with you. You just never know when and where it will come in handy.
For mobile internet, only the primary SIM slot on the Nokia X has access to 3G. Since the MTN SIM was in Slot 2, I could only use EDGE during my trip. EDGE was good enough for instant messaging, and certainly helped keep the battery from draining faster.
When Glo Woke Up
Towards evening on the day of my arrival, my Glo line finally picked and locked on to Glo Ghana's network. Yes; it took all of 12 hours for the SIM to boot, clear its head, and recognise that it was in Ghana, not Nigeria. As I headed back for Lagos, my mind told me that it was likely that it would take hours from touchdown in Lagos too for the Glo line to wake up and figure out that it was back at home. That was exactly what happened.
At Murtala Muhammad International Airport, Lagos, the Nokia X locked on to MTN Nigeria immediately, while I had to wait hours for Glo to register. Sigh. Rule your world!
Dont sleep on this
You can buy your dream smartphone on an instalment plan. Call or message Courage on 0817 160 1491, and mention Mobility Nigeria.