Last Updated on April 20, 2021 by Editor
You are here because you are looking for the latest phone released in 2021. There has been several smartphone announcements this year and the list of latest devices grows long.
Phone releases are becoming an avalanche, and it is becoming harder to keep track of the latest phone releases of the year. Even better, you want to know which of these phones are available in Nigeria.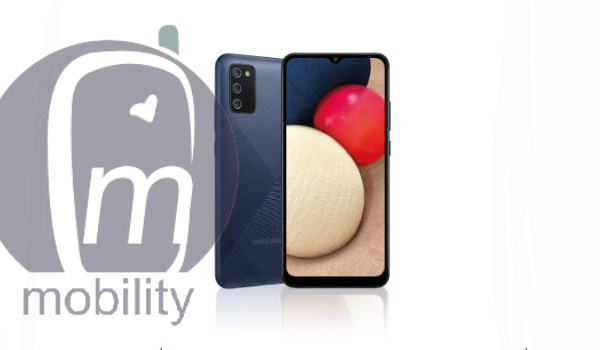 Keeping that in mind, because this is our turf, we have the information you need. Below are the latest phones of 2021, and at the bottom of the article is a second list of those launched in Nigeria.
The Latest Phones of 2021
Smartphone makers are not sleeping. In the first week of January 2021 alone, a handful of smartphones were announced.
Xiaomi Redmi 9T and Redmi Note 9T 5G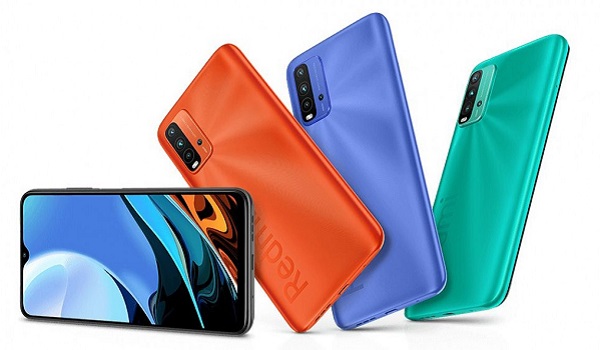 Once again, Xiaomi adds another set of smartphones to the list of latest phones in 2021, with the launch of Redmi 9T and Redmi Note 9T 5G on the 8th of January.
Both have 6.53-inch, 1080p, IPS LCD displays and infra-red blasters. But the differences kick in from there. The 5G model has a triple camera and a 5000 mAh battery, while the other has a quad camera and a 6000 mAh battery. Both have 18W fast charging built in..
Redmi 9T is powered by a Snapdragon 662 chipset, while the Redmi 9t 5G is powered by a MediaTek Dimensity 800U chipset, coupled with 6GB of RAM. You get a choice of 64GB or 128GB of storage. It is also splash-proof and is fitted with dual speakers.
Prices start from €229 for the 5G model and €159 for the 4G LTE model.
CoolPad Cool S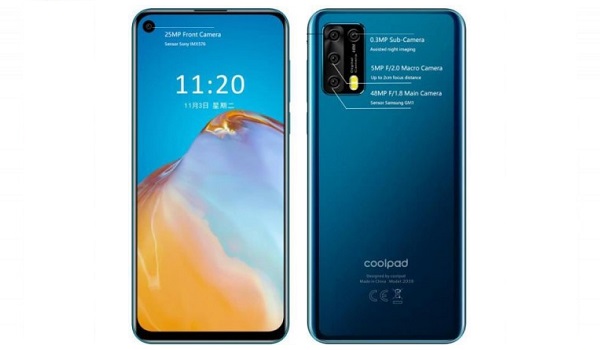 On the 8th of January 2021, the CoolPad Cool S is announed. This is a budget phone with a 6.53-inch punch-hole display, 48MP quad camera, Helio P60 chipset, 4 GB RAM, 128 GB storage memory, a 5,000 mAh battery, and runs Android 10.
It is available in black, blue and white colours and sells for NPR 22,595 (about $193) in Nepal.
Realme V15 5G
As at the 7th of January 2021, the latest phone in 2021 in the world is from OPPO's subsidiary, Realme. Named Realme V15 5G, it has a 6.4″ FullHD+ AMOLED screen, and is powered by a Dimensity 800U SoC. There is a built-in copper tube for heat dissipation. We are looking at 6GB/8GB RAM and 128GB storage memory.
Battery capacity is 4310 mAh, coupled with 50W fast charging.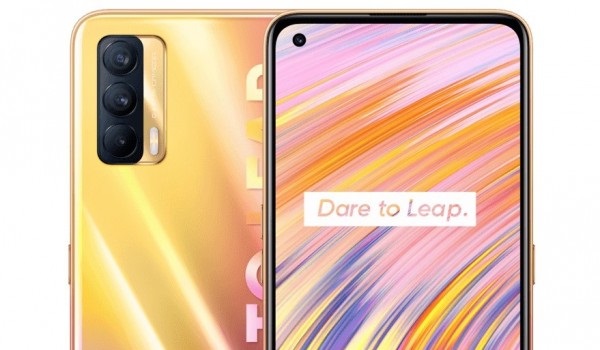 The triple camera at the back combines a 64MP primary camera with an 8MP ultrawide and 2MP macro lenses. Embedded in a punch hole at the front of the phone is a 16MP selfie camera.
The Realme V15 5G was launched in China and prices start from the equivalent of $230. It isn't clear whether it will make it to Nigeria.
Lava Z6, Z4, Z2, Z1
On the same day, Indian smartphone brand, Lava, announced four new smartphones. As such, Lava 1, Z2, Z4, and Z6 became some of the latest phones in 2021.
Lava Z4 and Z6 are pretty much the same phone with some minor differences. They both have 6.51" displays with 720p+ resolution, run Android 10, are powered by MediaTek Helio G35 chipsets, have 5000 mAh batteries, and have 64 GB storage memory modules.
The Z6 has 6 GB RAM, while the Z4 has 4 GB RAM.
Lava Z2 and Z1 are lower level smartphones to the Z4 and Z6.
Prices start from INR5,500. Considering that Lava Mobile has been selling its phones in Nigeria, some of these devices may eventually be available here.
Xiaomi Mi 10i 
Xiaomi Mi 10i is targeted at the indian smartphone market, but who knows? It just might be made available in other markets, including Nigeria. It is perhaps the first smartphone by a major brand to be announced in 2021 and is one of the latest phones in the New Year.
It sports a 108MP main camera, a 16-megapixel selfie shooter, runs MIUI 12 based on Android 10, and has a large 6.67-inch display. If you love your screens big, you will love this one. But that isn't all. The screen has 120 Hz refresh sate as well. Even nicer; right?
Powering it is a 5G-compliant Snapdragon 720G chipset and there is up to 8GB of RAM to go with it. Battery capacity is 4820 mAh and there is fast charging included.
Price is $300 only. We think it is a steal.
Samsung Galaxy M02s
Samsung Mobile has announced the Galaxy M02s, also in the first week of 2021, making it one of the latest phones of 2021 as at this time.
The Galaxy M02s is a budget device with a 6.5″ display, 5000 mAh battery with 15W fast charging, 13-megapixel triple camera, 5-megapixel selfie camera, and is powered by a Snapdragon 450 chipset.
You can pick up the Samsung Galaxy M02s from $150 only for the 3GB RAM + 32GB storage variant.
Samsung Galaxy A02s
The Galaxy A02s is a twin of the M02s, having almost exactly the same features and specs. It has been officially launched in Nigeria and is now on sale in stores nationwide.
It is available in two variants – the 3 GB RAM + 32 GB storage for ₦53,000, and 4 GB RAM + 64 GB storage option for ₦59,000.
Latest Phones from the last week of 2020
And just in case you missed the last phone launches of 2020, here they are: smartphone models launched in the last two days of the previous year.
Vivo Y20A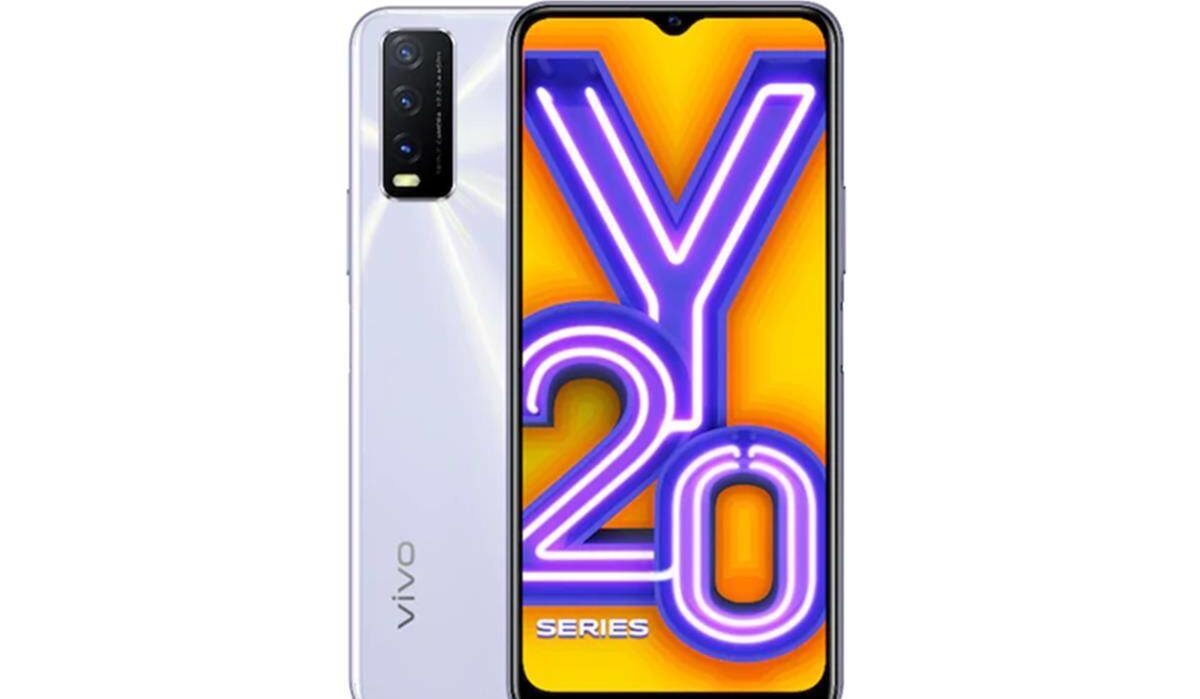 Vivo Y20A features a 6.5″ display, 5000 mAh battery with 10W charging, 13MP tripkle camera, 8MP selfie camera, FunTouch OS 11 based on Android 11, and is powered by a lowly Snapdragon 439 chipset. It is equipped with 3 GB RAM and 64GB internal storage for your videos, photos, and other files.
The older Vivo Y20 is on sale in shops in Nigeria, and so there is a strong chance that the Y20A will make it to Nigeria officially as well shortly.
The price is $158.
Vivo X60 and X60 Pro
Up next on this list of the latest phones in 2021 are two other Vivo models.
Both the Vivo X60 and X60 Pro have the same 6.56-inch full-HD+ display with a 120Hz refresh rate, OriginOS 1.0 based on Android 11, and 5G-compliant Exynos 1080 processor.
The differences exist in RAM, storage, cameras and battery specifications.
Both models were launched in China though and there is little chance that they will make it outside of the big Red country. Their prices start from 430 Euros.
Xiaomi Mi 11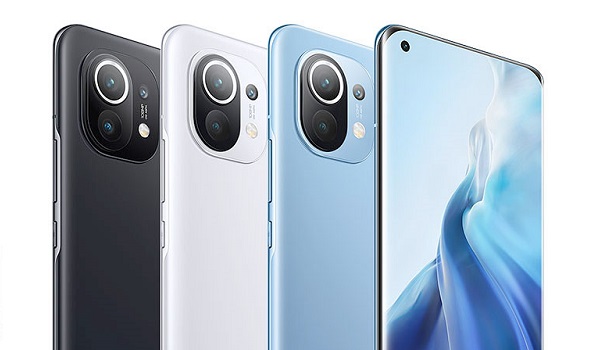 Xiaomi Mi 11 is a higly anticipated smartphone model and is one of the latest phones available now in 2021. It is a top, premium flagship model and is powered by a Qualcomm Snapdragon 888 SoC. It runs MIUI 12 based on Android 10, has 5G support, and has up to 12GB RAM and 256GB storage.
Screen size is 6.8 inches and we have both AMOLED and 120 Hz refresh rate on board. Battery capcaity is 4600 mAh and it is coupled with 55W fast charging and fast wireless charging.
If you want the Xiaomi Mi 11, be ready to fork out all of $612.  Will it be officially available in Nigeria? We doubt it. Xiaomi does not play like that. It has not released a premium smartphone in Nigeria yet, and we doubt they will now.
OPPO Reno 5
OPPO Reno 5 runs ColorOS based on Android 11 with ColorOS 11. It sports a 6.4″ AMOLED display with 90 Hz refresh rate, along with a Qualcomm Snapdragon 720G chipset, 8GB RAM, 128GB storage memory, a hefty 4310 mAh battery and 50W fast charging.
The rear camera has 4 modules with a 64-megapixel lens as the main one.  At the front is a 44-megapixel lens. This is a 4G model, separate from the OPPO Reno 5G, so it just might make it to Nigeria.
2021 Latest Phones in Nigeria
Xiaomi Redmi 9T
Samsung Galaxy S21
Samsung galaxy A32 Plus
Samsung Galaxy S21 Ultra
Samsung Galaxy A02
Samsung A12
Samsung A32
Samsung A52
Samsung A72
Partner EV1 Pro
Xiaomi Redmi Note 10
Xiaomi Redmi Note 10 Pro
OPPO Reno5
OPPO Reno5 F
Nokia 5.4
Infinix Hot 10i
TECNO Spark 7P
TECNO Pop 5
itel A37
MTN itel A23
The list of the latest phones in 2021 can only get longer. We will work to update it, but in the meantime, follow the social media links below to follow us on Facebook, Twitter and IG, to keep up to date with new phone releases as they happen. That way, you do not miss anything.
Related: The best $300 phones to buy.