Last Updated on January 12, 2021 by Editor
Bitcoin is big in Nigeria. Paxful, a major bitcoin marketplace, says that Nigeria has the second largest volume of Bitcoin trading worldwide behind the United States. Industry analysts say that Nigeria is in the top 10 list of Bitcoin users globally [1]. That means Nigerians are buying and selling Bitcoin.
If you would like to buy Bitcoin in Nigeria, here are some tips, including Bitcoin marketplaces and wallets, to help you get started. This article is based on the premise that you undertand what Bitcoin is and need pointers to get started.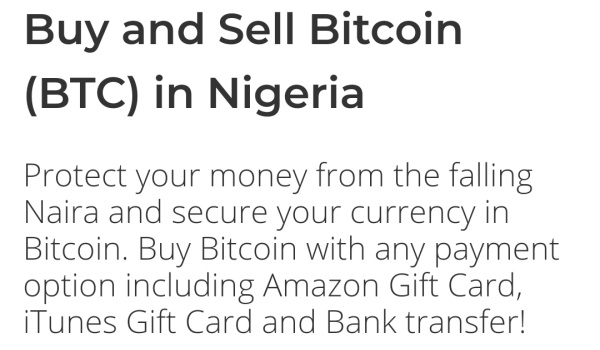 Is Bitcoin legal in Nigeria?
As with all electronic currencies, there are no Nigerian laws barring you from buying, selling, or trading in Bitcoin in the country. It isn't recognised by the government and so is not legal tender, but it is not criminalised and so it is perfectly okay to buy Bitcoin should you want to.
How Can You Buy Bitcoin in Nigeria?
You can buy Bitcoin in Nigeria with debit cards and credit cards, with bank transfer, and even with cash, if you do not have access to those services. It all depends on the Bitcoin wallet or marketplace you choose to use.
A Bitcoin wallet is a storage for your cryptocurrency. It is like a physical wallet: you keep your cash in it.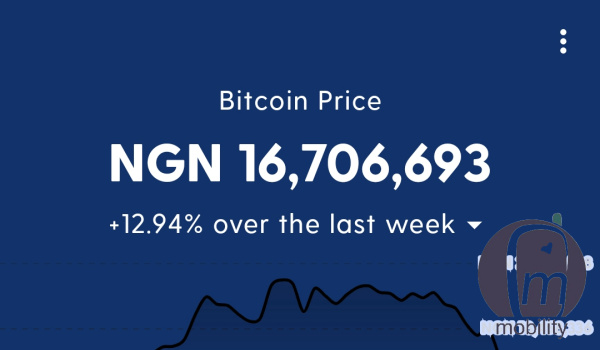 Where You Can get Started With Bitcoin in Nigeria
If you are interested in buying and selling Bitcoin in Nigeria, you may consider the following mobile wallets:
Bitcoin.com Wallet: This is the Bitcoin wallet by Bitcoin.com and is marketed as the fastest wallet evr created. It offers a wide range of features, including the ability to send/receive, and buy Bitcoin in Nigeria. Download Bitcoin.com Wallet for Android HERE, and for iPhone HERE.
Coinbase Wallet: Coinbase Bitcoin Wallet is a more comprehensive cryptocurrency app, with support for not only Bitcoin but also Ethereum and Litecoin. From the app's main page, it displays the price of Bitcoin in Nigerian Naira. Download the Coinbase app for Android HERE.
Luno Wallet: Luno is another comprehensive wallet that gives you access to buy Bitcoin in Nigeria with your debit card. The signup process is detailed. You submit your name, phone, number, and government-recognised ID, then Luno vets them and gets back to you with an approval or denial.
Luno app displays the price of Bitcoin in Nigerian Naira, which makes it easy for you to figure out things. Download Luno for Android HERE.
Paxful: This is a web-based Bitcoin marketplace and wallet that allows anyone to buy Bitcoin in Nigeria, using debiut/credit card, bank transfer, MTN mobile money, cash deposit to bank, and many other options.
Like some of the others, Bitcoin prices on Paxful are displayed in Nigerian Naira. The website is available HERE.
There are many other Bitcoin marketplaces and wallets that offer similar services. They include: Breadwallet, Blockchain Wallet, Simple Bitcoin, and Electrum. Search for these and more in your smartphone's app store.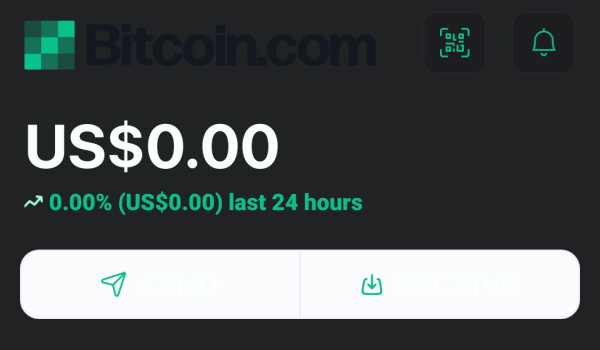 After Buying Bitcoin, What Next?
Once you have bitcoins, you can pay for goods and services; there are many retailers and service providers who accept Bitcoin payments now. You can also hold your Bitcoin and then sell it later when the price has appreciated. It all depends on your goals. As with all matters that involve money, be sure to do your research before making a decision and acting.
This article is entirely informational and not intended to provide financial advice or endorse any Bitcoin marketplace or service. As a matter of fact, Bitcoin marketplaces and wallets also close down (though any Bitcoin you own is secure if you take the appropriate steps even if a wallet or marketplace you use should shut down).
Related Articles
Sources
Ukraine, Russia, South Africa, Nigeria Among Top Countries by Cryptocurrency Adoption. source