Similar to what happened last year, MTN has made me a Samsung Galaxy S10 offer this year. You will remember my article, I Was Minding My Business When MTN Offered Me The Galaxy S9 and immediately get the picture. If you are an MTN subscriber, you probably also got the mail I was sent yesterday. The subject line reads, "Samsung Galaxy S10 Just For You from MTN".
Before MTN though, Glo had sent me a series of text messages wooing me to come pre-order a Galaxy S10 at any GloWorld outlet. The sweetener in the offer is that I get Samsung Galaxy Air pods worth N45,000. That is the deal that Samsung is giving everyone, by the way. It isn't Glo's initiative. Wherever you pre-order the S10 from, you get the Air pods.
But MTN attempts to sweeten the deal further. In addition to the Samsung Galaxy Air pods worth N45,000, the yellow network is also offering 100% data bonus on every data purchase for 6 months. Which is cool, though I think MTN are being clever. You do get 100% data bonus on MTN when you switch to ANY new smartphone. Pop in your SIM card in a new Infinix, itel or Nokia, and you qualify.
So this isn't exclusive to the Samsung Galaxy S10 series. But it is clever marketing.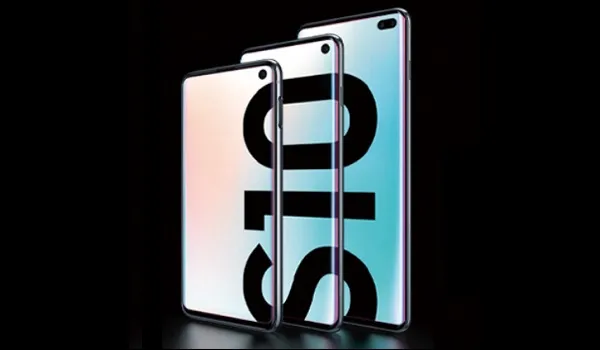 Which Galaxy S10 Offer Is Better?
It depends on you. At my end, MTN's 4G service has been crappy for a while now. I struggled to exhaust the last subscription I did. As you can imagine, a double data offer with such a less than pleasant experience is not so appealing to me at this point.
Plus, Glo's data plans are much more affordable than MTN's already anyway. From my calculations, I still get better data volume per naira on Glo even with MTN's double data offer. So, MTN's Galaxy S10 offer is sweeter on paper, but in reality it is not so exciting.
So, which of the two offers am I taking? I am undecided yet. Am I getting a Samsung Galaxy S10 smartphone at all? Perhaps. You will have to wait and see.
Dont sleep on this
You can buy your dream smartphone on an instalment plan. Call or message Courage on 0817 160 1491, and mention Mobility Nigeria.