In September 2020, I was reviewing a brand new smartphone that came with an offer of free 1.5GB data from 9mobile (formerly Etisalat). So, I setup the phone, peeled off the label to get the PIN, and dialled the required code. I got a reply saying my device was not eligible for the offer.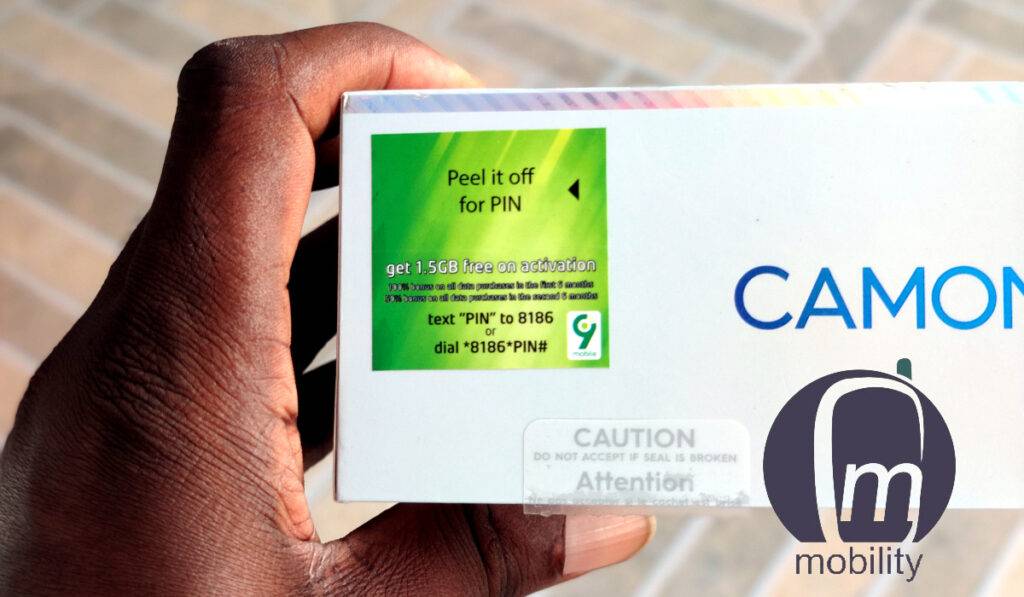 How? Why? I broke the seal on the package of the phone myself. Anyway, I got in touch with 9mobile care on twitter and they asked me to send an email to care@9mobile.com.ng with the receipt of purchase, my phone number, the PIN found in the device box, the device type, my location, an alternative contact number and the two IMEI numbers of the phone for prompt resolution.
I did that, and we had a back-and-forth that did not yield any resolution. The end of the matter was that I did not get the free data that 9mobile promised.
Anyway, I let it go that time. But again and again, I'd have a brand new phone whose seal I broke, find a 9mobile free 1.5GB data sticker on it, but whenever I followed the instructions, the response was always, "Your device is not eligible for this offer".
Another offer of free 1.5GB data from 9mobile that didn't work
This time, it happened with the TECNO Camon 18 Premier I was reviewing. And I thought, "Sod it; it is about time I wrote about this". This has happened too often.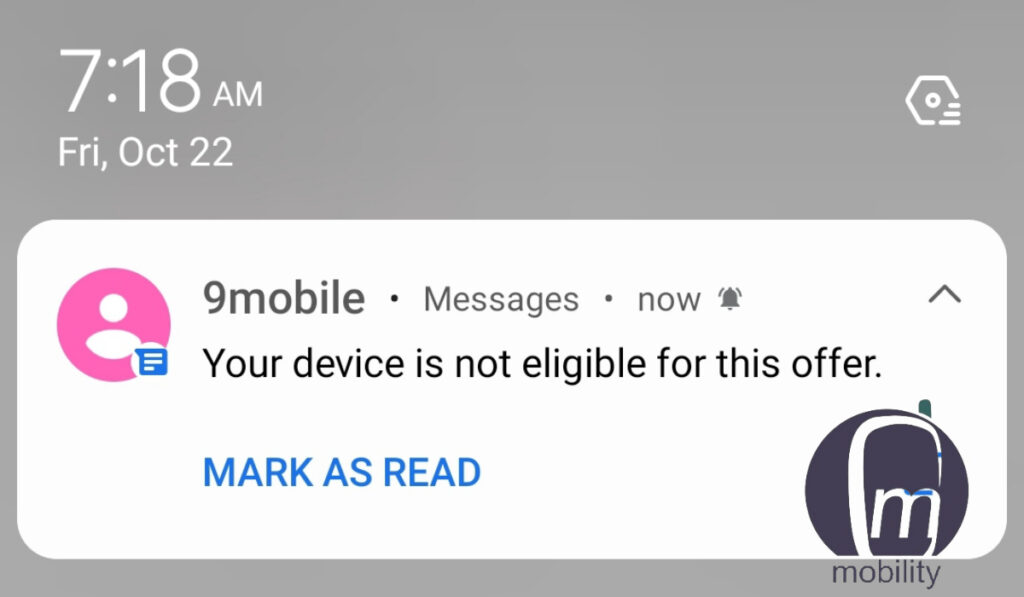 At this point, I am convinced that either 9mobile is lying, or some other hanky-panky is at play. Because I do not understand why this keeps happening.
Wait. Could it be the device manufacturers playing games too? That is an angle as well. But the free data offer sticker is from 9mobile, and I am holding them responsible.
But perhaps my experience is unique and not a general one (in which case 9mobile has some explaining to do as to why my devices are never eligible). Is there somebody in there playing a huge joke on me and has my number blacklisted from these offers?
If you use 9mobile and have purchased a new phone with one of those stickers, did you get the free data? Share your story.
Dont sleep on this
You can buy your dream smartphone on an instalment plan. Call or message Courage on 0817 160 1491, and mention Mobility Nigeria.