Dole app is a digital wallet that gives the convenience of using phone numbers to make and receive payments and access to low-interest loans.
The app provides these services and customized virtual cards, low interest on loans, fast and reliable transfer on the app, and more to its users, and is available on both android and IOS apps. 
Dole app seeks to break down geographical constraints and reduce to the barest minimum the cost of providing financial transactions to end users.
In the spirit of the season, Dole seeks to reward some of its loyal customers through the launch of the 'Secret Santa – 5 Days of Christmas' campaign. Dole will be giving out ₦50,000 cash to 5 Dole customers for the duration of the campaign.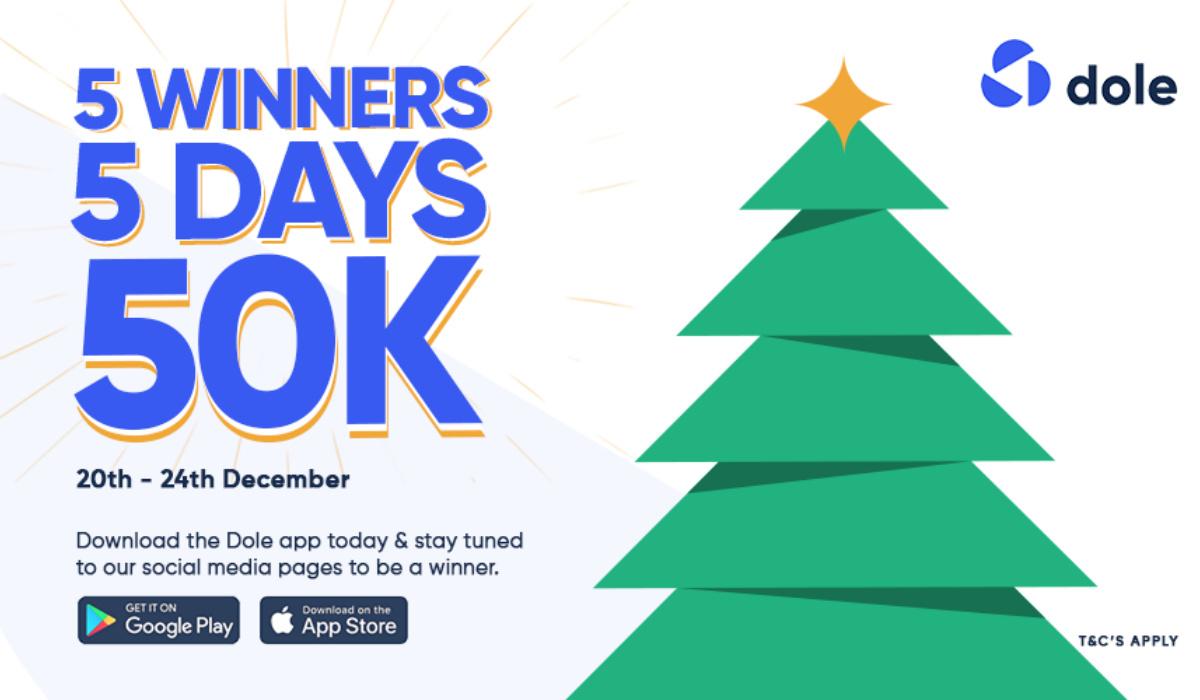 To qualify to win one of the available prizes, download the Dole app from your Android smartphone's Google play store, or Apple store for IOS users, and perform one of the following activities; 
➔ Refer someone to download the app and make transactions through the app;
➔ Purchase airtime worth ₦2,500 and above on the app; 
➔ Make a transaction with your Dole virtual Dollar card;
➔ Make a cash transfer from your dole app to another dole user; and
➔ Be active on Dole's social media platforms.
We share free and useful content about mobile technology and services in Nigeria.