Last Updated on August 11, 2023 by Editor
Many years ago, if you had to run Android apps on your computer, it was quite a task, but now in 2023, it has never been easier. There are different reasons to run Android apps on your computer. Some need it to play games, some need it to access important apps with Windows version, and some for app development.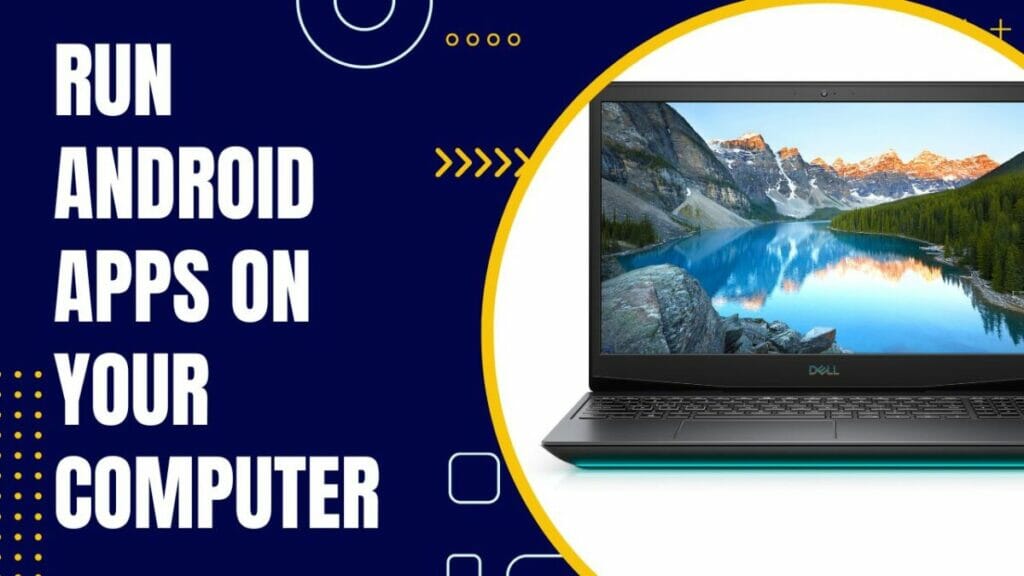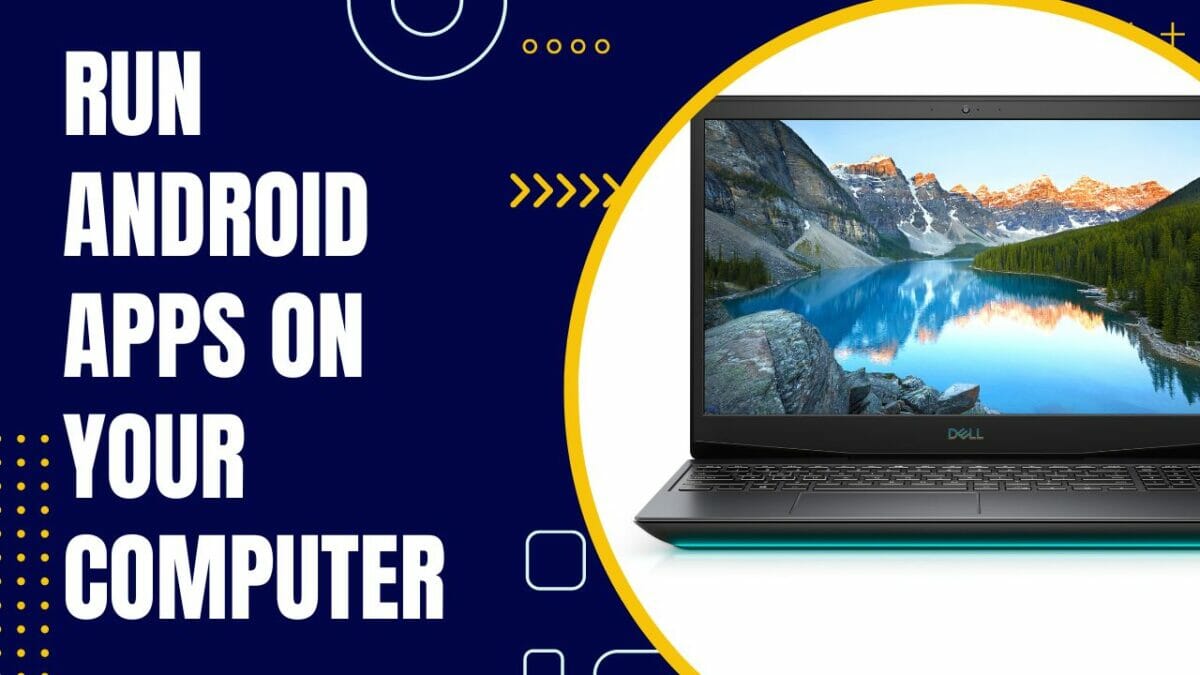 No matter the reason you have, I have helped to create a list of the best ways to run Android apps on your computer in 2023. This list will show apps that will work if you have a Windows computer or a MacBook. And also, they are all free to install.
Without wasting much of our time, let's get right into today's article so you can get that app up and running on your computer.
Table of Contents
How to Run Android Apps on Your Computer
Here are some of the best ways possible for you to run Android apps on your computer in 2023.
1. Windows 11
What better way is there than the one that doesn't need you to install any other app or have any technical know-how. With Windows 11, you can run Android apps straight out of the box. This was one of the top features that Windows 11 was applauded for.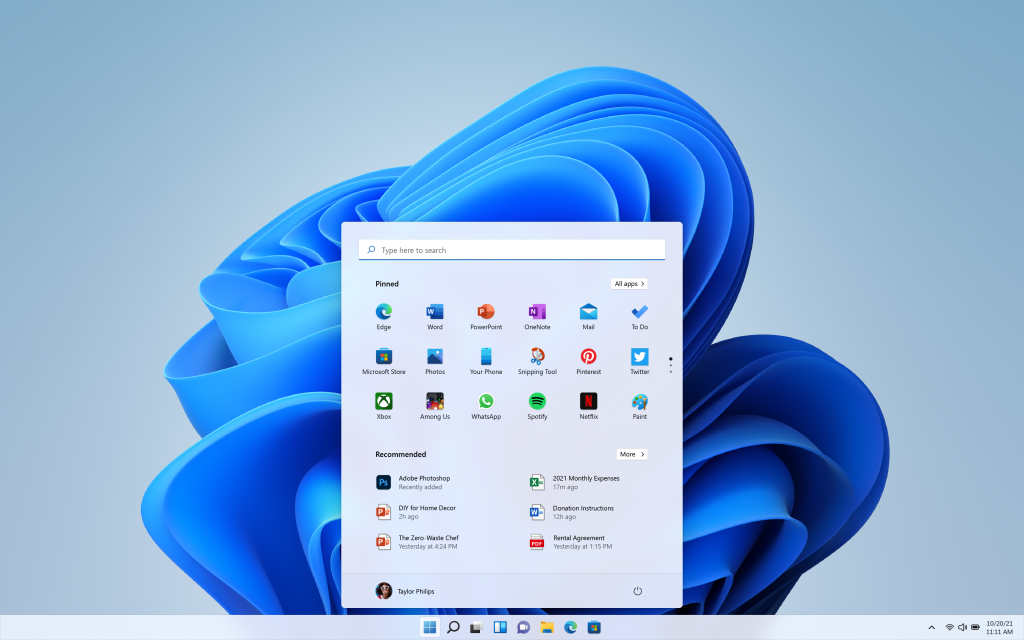 To run Android apps on your computer with Windows 11, download the Amazon Appstore from the Microsoft Store. After that, you will get a tutorial from the OS helping you with everything left.
The Amazon Appstore is not as good as Google's Play Store but work is ongoing to get Google Play Games up and running on PC. This will definitely change the game as more games and apps will be available.
2. BlueStacks
The first time I needed to run an Android app on my PC, BlueStacks came to the rescue, now, they are one of the best available today. BlueStacks is available on Windows and MacOS so it does not matter which computer you are using.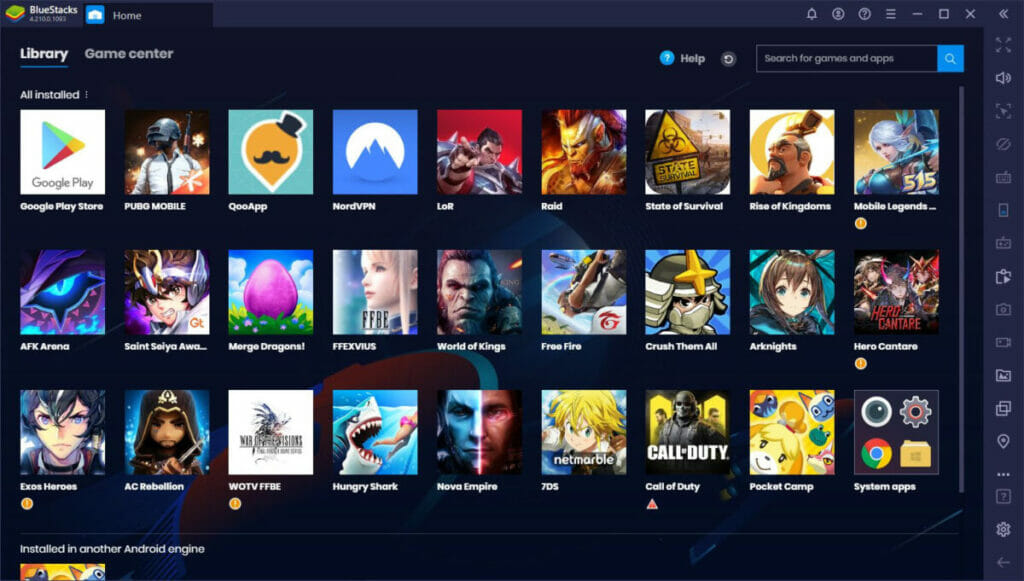 BlueStacks runs every Android app very well, and if you want to play games, it even comes with more gaming-specific features. Keymapping, Eco Mode, and Instance Manager all improve the gaming experience. Thanks to its GDPR certification, your data is safe with them.
BlueStacks 5 is the best the emulator has ever been as it is now lighter and faster, making it run better on lower-end computers.
3. GameLoop
GameLoop is another emulator that you can use to run Android apps on your computer. They pride themselves in being the official emulator for PUBG Mobile, Arena of Valor, and the exclusive emulator for Call of Duty Mobile.
Despite it being touted for gaming, GameLoop also allows you to run other Android apps when you get it installed on your computer. It doesn't come with Google Play support but if you need it, GameLoop worked something easy out. When playing officially supported games, there are lots of features. One thing to note is that GameLoop is not based on a very recent version of Android.
4. NoxPlayer
NoxPlayer has been around for some time now, and it is one of the best ways to run Android apps on your computer.
It comes with Android 9 in beta and the company says this gives it a superior performance when compared to older versions. When you get it installed, you just have to log into your Google account. Features like keyboard mapping, screen recording, and taking screenshots, are also available to you.
5. LDPlayer 9
LDPlayer is another gaming-focused emulator that we have on this list but it still does a great job at running normal Android apps. It is easy to set up as all you have to do is download the file from the official website.
LDPlayer 9 is free and it runs on Android 9, which is good enough for most apps and games. Other features available are keyboard mapping, multi-instance supposed, etc. There is a toolbar on the right side that gives you access to screenshots, screen recordings, and many more.
6. MuMu Player
Just like many on this list, MuMu Player is also optimized for gaming, but it does a great job at running normal apps. MuMu Player comes running on Android 9 if you get the latest beta version. All you have to do is log in to your Google Play account and start downloading the apps and games that you want.
MuMu Player comes with good PC gamepad support, keyboard mapping, and many more.
If you have a low-end laptop, the developers also offer MuMu Nebula which is a lighter version.
7. MeMu Play
MeMu Play has been around for many years now and it is still standing strong as one of the best ways to run Android apps on your computer. It runs on Android 9 straight out of the box and it comes with lots of features like keyboard mapping, multiple instances, and more. This makes gaming easier.
Another good thing MeMu Play offers is access to files downloaded on both MeMu Play and Windows. MeMu Play can be downloaded from their website and installed easily with zero hassle or technical know-how.
Now, we've come to the end of this article showing you the best ways to run Android apps on your computer in 2023. See how to monitor the GPU temperature on your Gaming PC.