A day after Google released Android 14 publicly, news broke out that TECNO Camon 20 Premier 5G was the first non-Pixel device to get Android 14 update. According to the news, TECNO was rolling out the update to Camon 20 Premier phones, with India being the first port of call. That was three weeks ago.
Till now, I have not come across one user who is able to confirm that their Camon 20 Premier has received the update. I have scoured the Web and social media. All I have found are blog posts proclaiming how awesome it is that a TECNO smartphone is getting Android 14 so early. There are also other blog posts, like ours saying Camon 20 series phones will get the update, based on information from TECNO.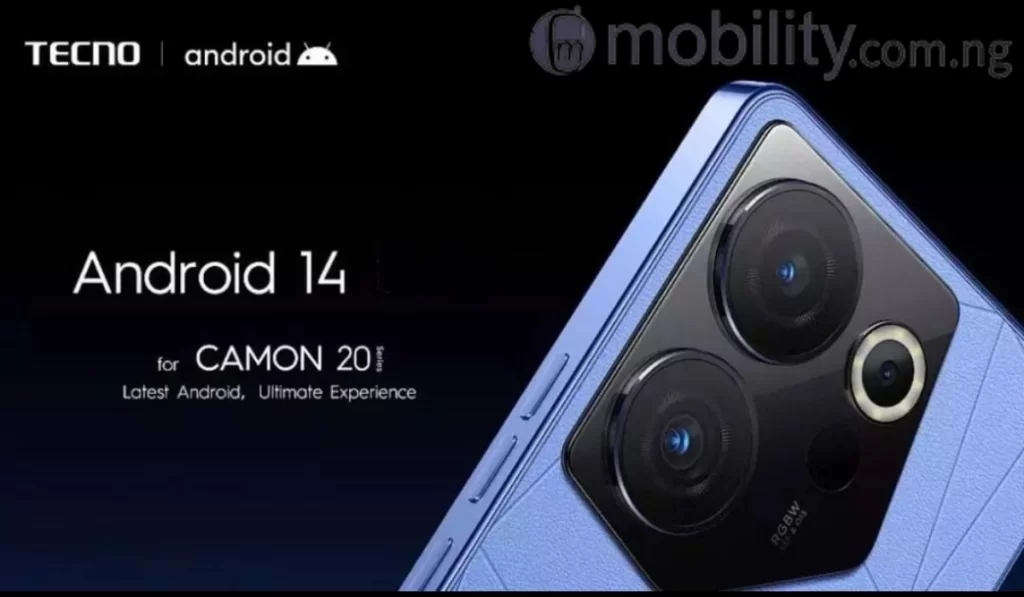 But in all of this, I am yet to find any record of one person who has actually received the update on the Camon 20 Premier. Not on social media; not on the Web; and not on YouTube.
We have a unit of the Camon 20 Premier here at Mobility Towers, and we manually check every day, eagerly waiting for the update notification to appear, so we can jump on excitement even before we intitiate the download. And every day, we are disappointed to find that no update is waiting.
Of course, you can imagine that all the news and updates about the Camon 20 Premier being the first non-Pixel smartphone to get Android 14 is now sounding like hype. Because, what is all that about if three weeks later, there is no-one out there talking about having received the update?
Anyway, we are hearing news that Samsung is about to start the first phase of the rollout of Android 14 for their smartphones. At this rate, TECNO's claim to fame as being the first to rollout Android 14 just might turn out to be a hoax if Samsung updates their phones first.
And if you have gotten the update on your Camon 20 smartphone, please leave a comment with details, including when you got it and your location. Perhaps I didn't look hard enough. I will gladly update this article with any fresh information. Whenever the update finally arrives on our in-house unit here, I shall update this article as well.
Dont sleep on this
You can buy your dream smartphone on an instalment plan. Call or message Courage on 0817 160 1491, and mention Mobility Nigeria.