Last Updated on January 20, 2021 by Editor
The 9mobile Heavyweight Awoof offer gives you a little bit of everything. But as these things go, it comes at the price of some form of exclusivity, and some will argue that it isn't fair.
This amazing awoof offer is one that not a lot of people can ignore. It has so many goodies packed into it. And when I said a little bit of everything, I meant just that. The best part is you get it all by simply recharging, but there is something else that has to be done first.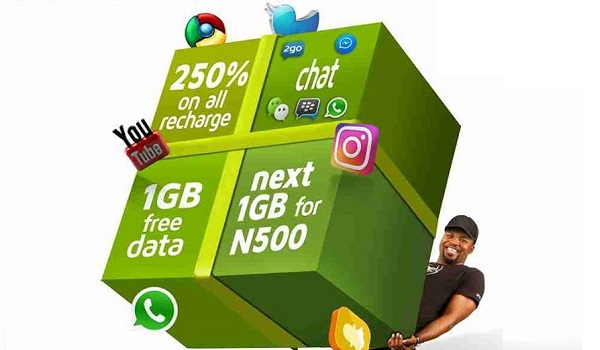 Features of the 9mobile Heavyweight Awoof Offer
As stated earlier all you need do is recharge, but before you are eligible to this offer, you need to get yourself a new 9mobile sim. If you recently registered a new SIM or got a new SIM, then you are in luck. You see, the offer applies to only new SIM cards – all new 9mobile SIM cards. This almost sounds like Glo.
The 9mobile new service allows you to enjoy 250% airtime bonus + free 1.5GB data + free weekly chat pak. After the free 1.5GB of data, you can get 1GB for N500 on your next subscription.
The free extra data is valid for 7 days.
How to Get the 9mobile Heavyweight Awoof Offer
Register your SIM, then recharge with N500. That is it.
You see all of that is literally free for you to enjoy from 9mobile, seeing as you are going to recharge anyways, whether or not you want the offer. So it really is not a price. 9mobile also really does not seem to have that many problems with network stability and speed, at least from my experience. As you know that standard differs from place to place.
Enjoy.
PS: Feel free to check out other 9mobile data plans.