Last Updated on April 28, 2022 by Editor
MTN has announced a new value packed data plan that gives users 7GB of data for just N2,000. The plan is labelled as being on the TECH+ 100% DealZone. Say hello to the MTN 7GB data plan.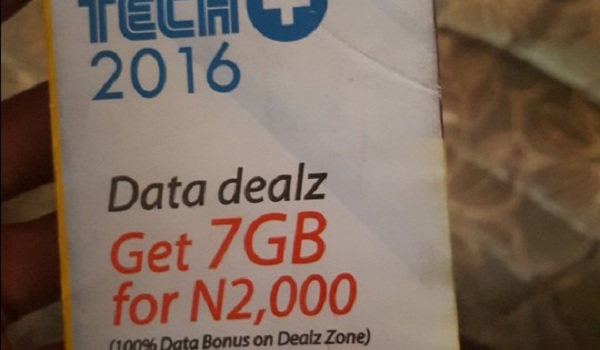 The MTN 7GB data plan
You can subscribe to this data plan by sending "2016" as an SMS to 131. You will receive a confirmation by SMS.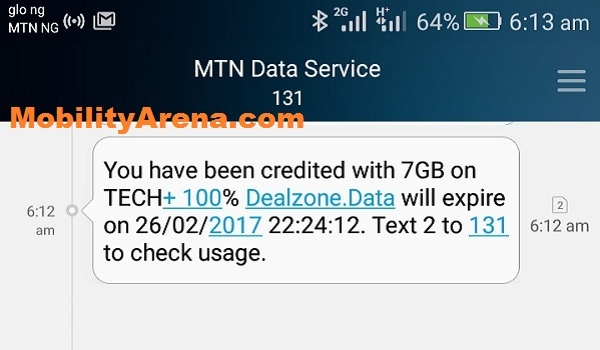 Any Restrictions?
We took the pains to ask an MTN representative about the MTN 7GB data plan. MTN subscribers will be all too well familiar with plans that restrict usage at certain times of the day. So, we took time out to ask. What we were told is that there are no restrictions on usage: the full 7GB is available for use at all times of the day and night. We were also told that validity is 30 days, but you can't carry over the bonus.
We are not sure at this time whether or not this MTN 7GB data plan is a promo or a permanent data plan.
Update: Our contact at MTN says the 7GB data plan is a promo for the Tech+ 2016 event and that it ends today. In other words, after today, you will not be able to subscribe to the plan. If interested, hurry!